Caring for the environment and people
Corporate Sustainability report
Our Sustainability Report reflects our contribution to sustainable development, providing information about our annual activity in the economic, environmental and social areas.
We prepare our report in accordance with the international standards Global Reporting Initiative (GRI Standards) and based on the ISO 26000. The RightSupply platform is a digital reporting tool that allows us to work on the content of the sustainability report and also performs a content's evaluations in relation to 250 variables. Once the report is finished, the Right Supply auditor's team performs an internal audit.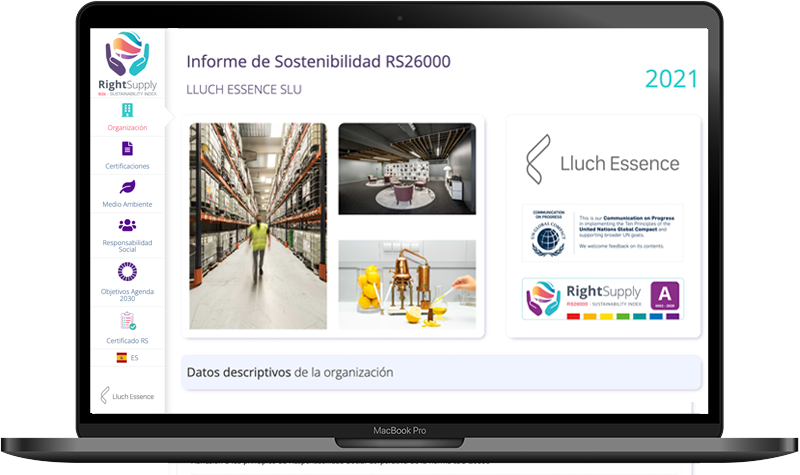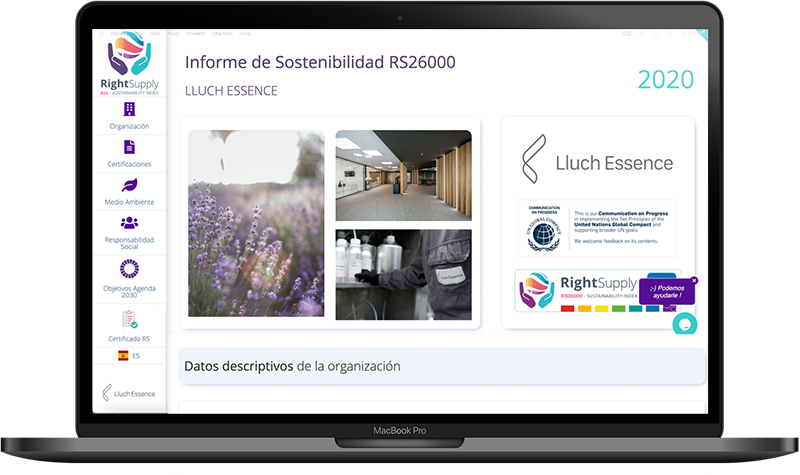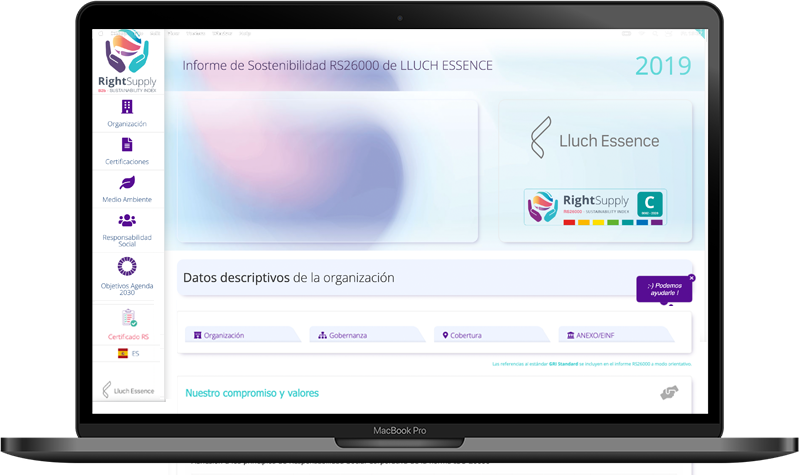 Sustainability Indexes
At Lluch Essence we believe that it is essential to have indicators that accredit responsible management in accordance with sustainable practices and corporate responsibility, as well as the need to share them in a transparent manner with our stakeholders: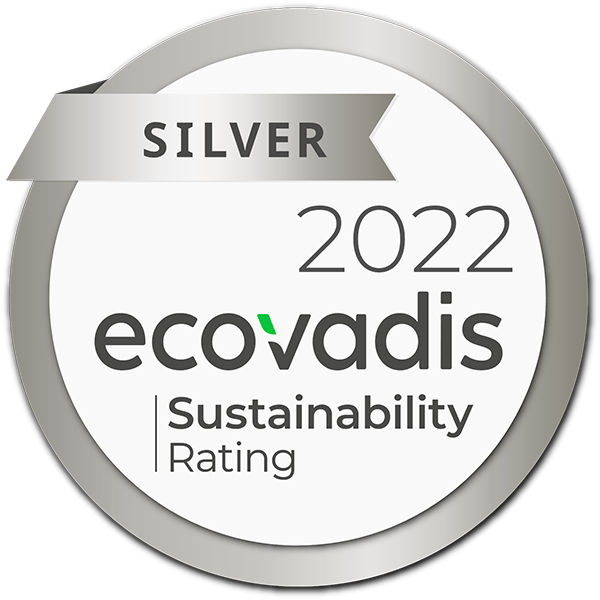 Ecovadis
The EcoVadis sustainability index covers a wide range of non-financial management systems including environmental impacts, labor practices and human rights, ethics and sustainable procurement. Each company is evaluated on the material aspects corresponding to size, location and sector. The overall score reflects the quality of the company's sustainability management system at the time of the assessment.
Keep reading
Sedex
Sedex is a global membership organization that prides itself on facilitating the creation of good business for everyone. The platform allows you to manage activities on labor rights, health and safety, environment and business ethics.
Keep reading

Right Supply
Right Supply is a digital sustainability analysis and reporting platform, based on the ISO 26000 standard and the United Nations Agenda 2030, and evaluates 250 variables of good governance of organizations, calculating a global sustainability index for them and their suppliers.
Keep reading